4/15/2005
We've been in the Valley of Fire for the last several days. It's about an hour drive north from Las Vegas, within 10 miles of Lake Mead.

The Valley of Fire is a wonderfully mystical place, highlighted by the landscapes of today and the echoes of ancient peoples. It gets its name from the red sandstone monoliths scattered across the desert. The formations range from solitary weathered rocks called beehives to entire ridges boasting cliffs, overhangs, arches, and natural depressions or tanks full from winter rains.
Speckled throughout the area are reminders of ancient peoples. The valley still shows traces of humanity that are older than the Paiutes who roamed the area at the time of the arrival of the Whites. Traces that are older even than the ancient Anasazi, who left their signs chipped through the desert varnish on the rock walls. The Valley of Fire was home to a people so ancient that we don't even know their name.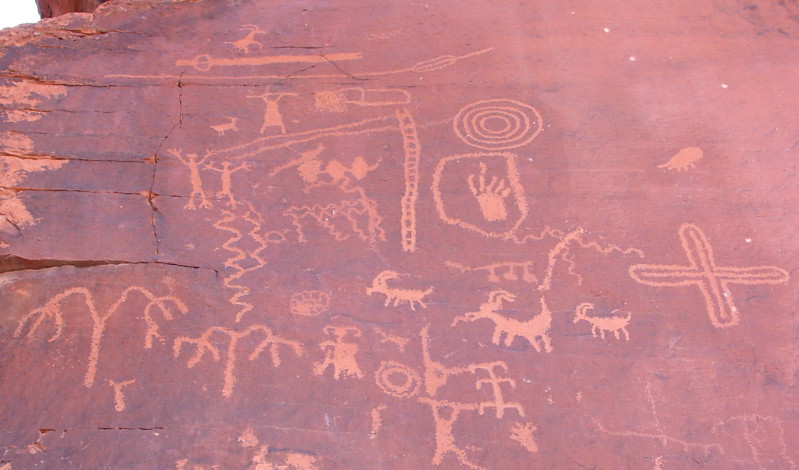 Hiking through the area is sure to bring images of people long gone. Finding a natural water tank provokes visions of a basket sealed with pine pitch being dipped into still water. The sight of a petroglyph is accompanied by the mental image of a Shaman perched on a makeshift ladder chipping the proxy for the Big Horn Sheep spirit into the rock. The old people did not separate the physical and spirit worlds. The physical Big Horn would surely accompany the spirit carved into stone.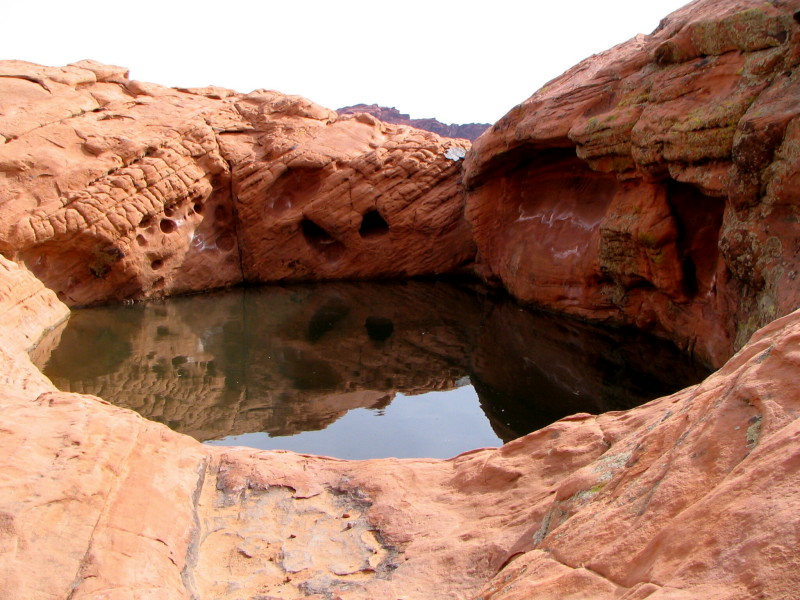 The spring after a wet winter brings a riot of life to the desert. The plants boast new growth and brilliant flowers. Caterpillars devour the fresh leaves and provide a feast for the birds, lizards and snakes that dwell on the desert floor just as they did tens of thousands of years ago when man first walked among the red rocks.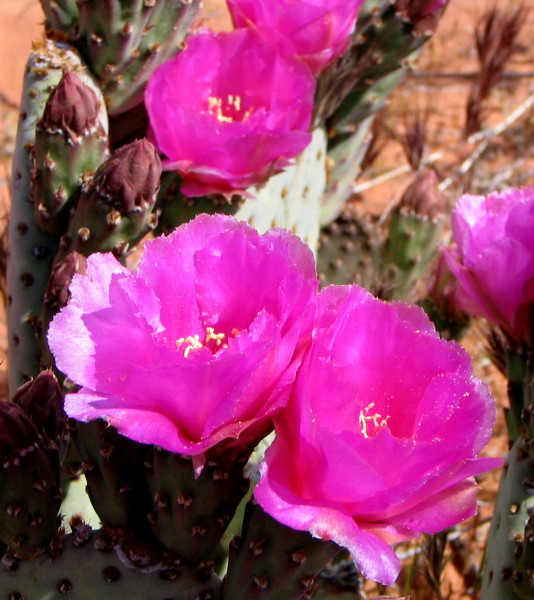 There is an old saying that a picture is worth a thousand words. Seeing the pictures of the Valley of Fire will tell you more than I could possibly say. The link below should open a new window configured to provide the maximum viewing area for pictures. Just clik on a thumbnail photo for a full size picture. Once you see a full size picture you can navigate to the previous or next picture, or return to the thumbnails. Close the window once you are done to return here.